What was Blak Outside 2020?
The first Blak Outside Festival in October 2020 was the creative response Blak Outside founder Carol Wright had when stopped by undercover police on the Peabody Blackfriars Estate, Southwark, London.
Following talks with youth children and their parents we came up with the theme 'Rooted' for a three day festival, which included a three day charity plant sale, creative workshops and online webinars.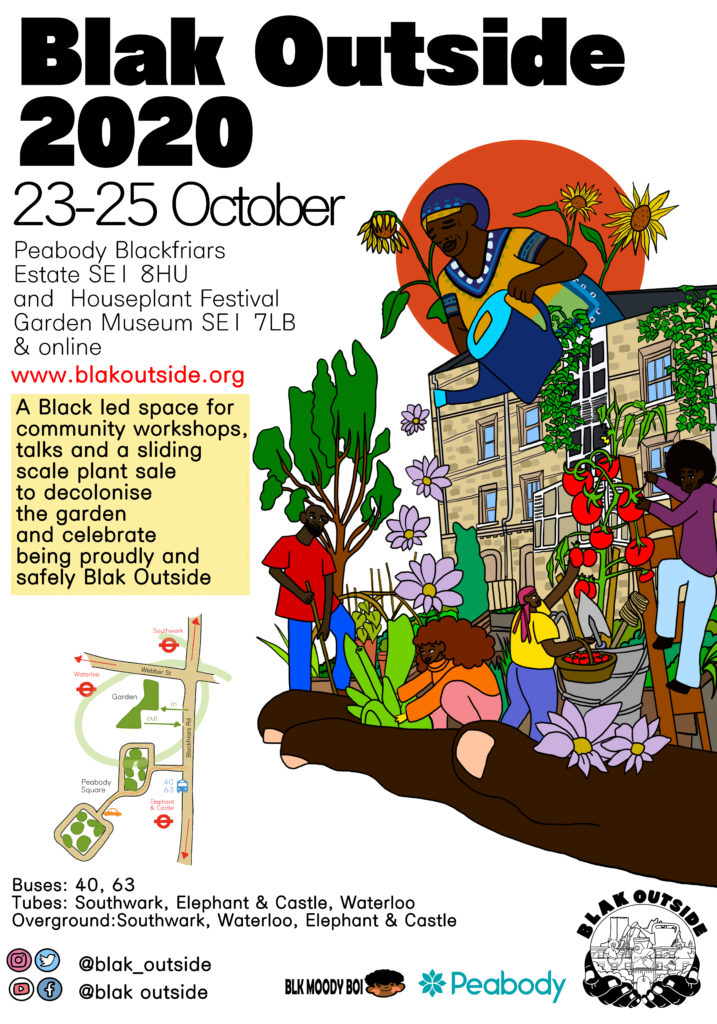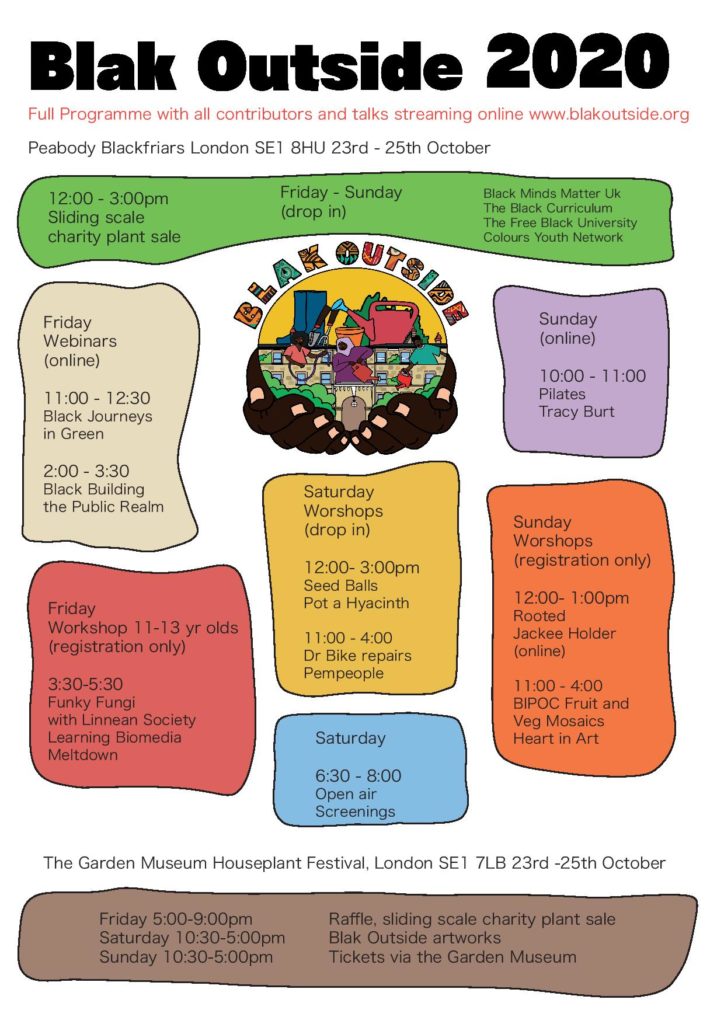 Film credit: Valery Erere
Images from Blak Outside 2020