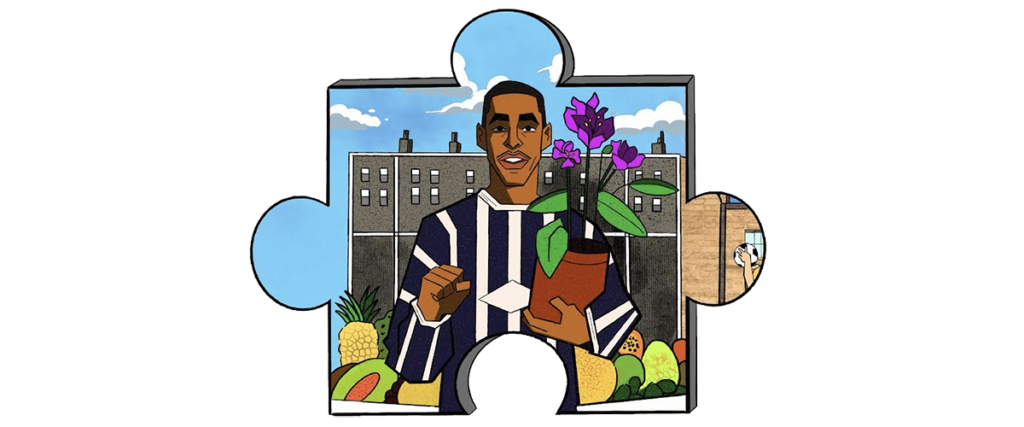 Stephen Lawrence (1974–1993)
The festival begins on the third annual Stephen Lawrence Foundation Day. Aged 18, he was killed in a racially motivated attack on Well Hall Road, Eltham, London. In 2011, after years of campaigning by his parents and high profile supporters, a change in the double jeopardy law meant two of his five attackers were jailed for his murder.
Stephen holds a Lignum Vitae 'Wood of Life' tree which bears the national flower of Jamaica where he is buried, his parents' ancestral home.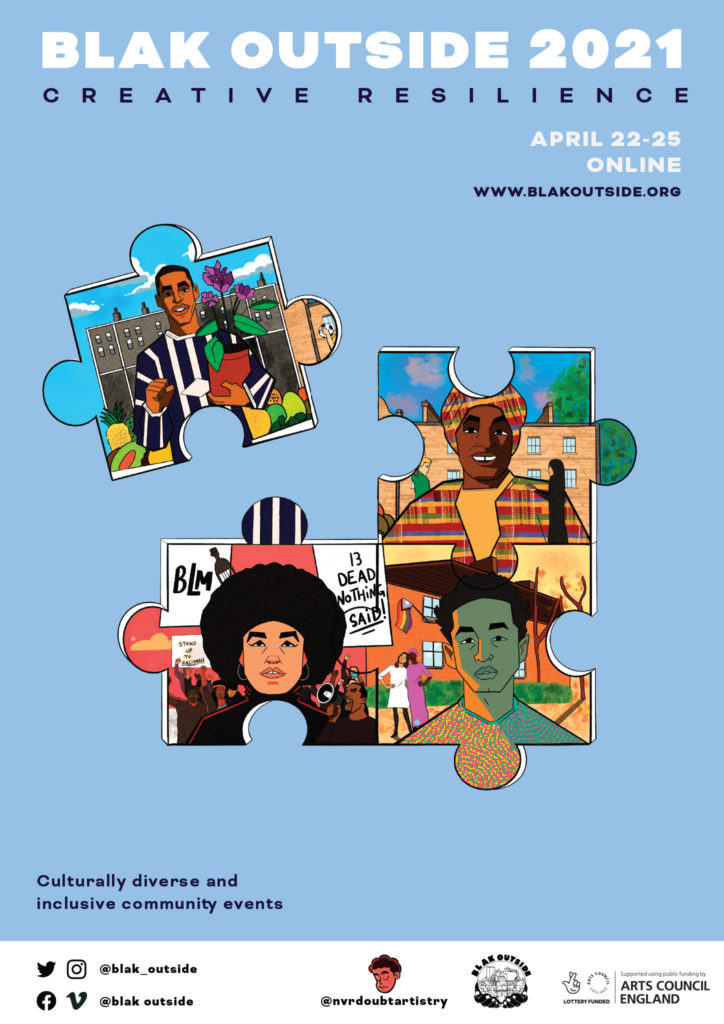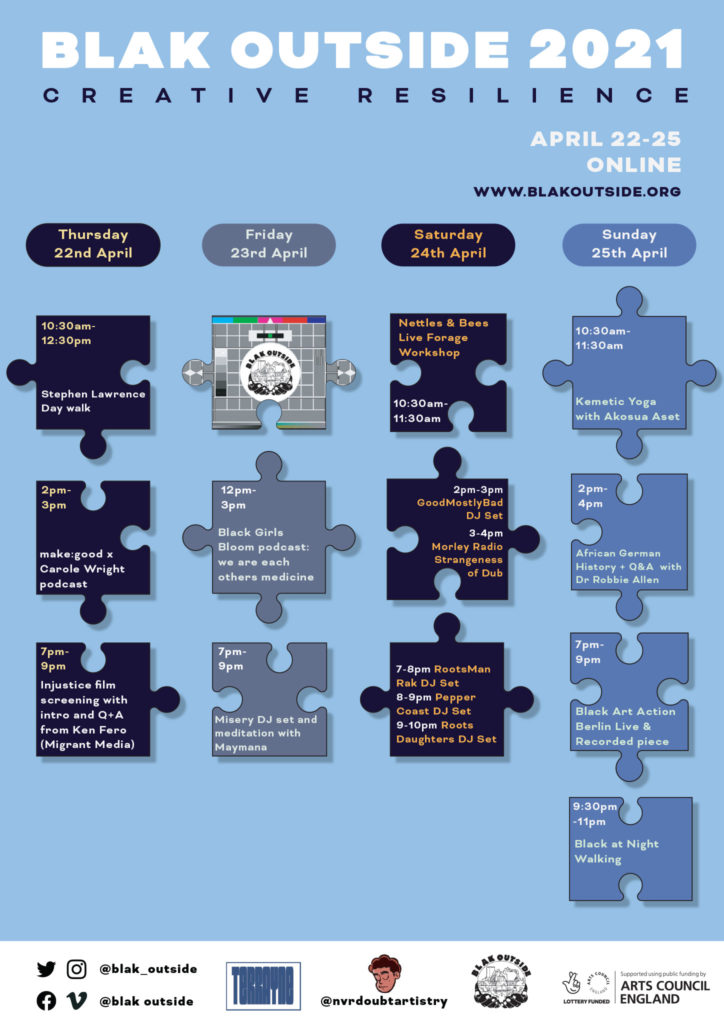 Festival Theme: Creative Resilience
This years Blak Outside festival has the theme of 'Creative Resilience' following on from last years 'Rooted' which had two physical locations in 2020: Peabody Blackfriars Estate, Southwark and the Garden Museum, Lambeth both in London.
The festival was founded as a creative response to the heavy police presence on Peabody Blackfriars during the first Covid-19 lockdown in 2020. Two Dispersal orders were issued in response to an increased number of Black and Brown children occupying play and communal spaces with their siblings and friends from the area.
So this year we continue to be creative and resilient, producing four festivals!

Press the boots above for the 2021 festival programme